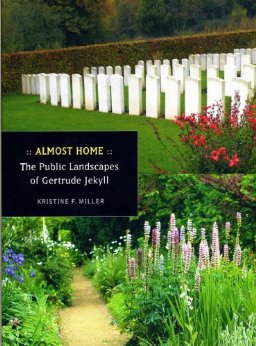 Publisher:
University of Virginia Press
Cloth, 176 pp., $49.50.

Known for her writings and garden designs for the rising upper middle classes, the British landscape designer Gertrude Jekyll (1843-1932) should also be remembered for her work on public places, so says American landscape architect Kristine Miller. She directs attention to Jekyll's records of projects. "Out of a total of more than 400 design commissions, 90% were schemes for private residential landscapes." The public sites which are discussed in this work include a sanatorium, a hospital, cemeteries, and memorials - all rather sad reminders of the times. Much of Jekyll's work has disappeared. Fortunately, the borders and shrubs may be recalled on Jekyll's drawings, which accompany the text. Miller tells of other landscapes for a nurses' home, a hotel, an army camp, and a golf course. This monograph should be of interest to professionals and historians in landscape design. - Marilyn K. Alaimo, garden writer and volunteer, Chicago Botanic Garden.