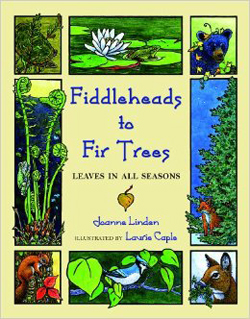 Publisher:
Mountain Press Publishing
Decorated covers, 24 pp., $12.00.

Inspired early in life by the native forest in Minnesota, Joanne Linden, a former elementary school teacher, is the author of this account of the seasonal cycles of selected plants with interesting leaf patterns. Each review in the text includes a poetic introduction to the subject; a description of the plant's pattern of growth; and, its attractive leaf shape. Artist Laurie Caple's watercolors of the habitat of individual plants will further intrigue juvenile readers. - Marilyn K. Alaimo, garden writer and volunteer, Chicago Botanic Garden.