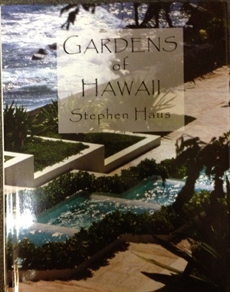 Revised edition, cloth, 315 pp., $45.00.

A graduate of the Rhode Island School of Design, the award-winning author has traveled extensively around the world and photographed many famous gardens. When he settled in Hawaii in 1982, he began to record by camera the beauty of this tropical paradise. In this work he occasionally includes photos and stories of his family, friends, and other sites that he found interesting. Readers may find this wealth of information somewhat confusing, tending to weaken the organization of the volume. Fortunately, interesting artistic patterns that divide the chapters create some degree of unity.
- Marilyn K. Alaimo, garden writer and volunteer, Chicago Botanic Garden.