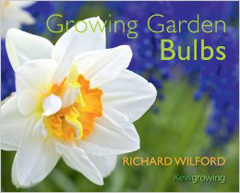 Publisher:
Royal Botanic Gardens, Kew
Paper, 60 pp., $11.50.

Any book published under Kew Garden's aegis is always first rate, brief, exact, with excellent information and photographs. This work presents details on bulbs by season of bloom, starting with winter, spring, summer, autumn, as well as South African bulbs, nerines, crocosmias, and ixias, generally autumn blooming. Although much of the content in this handy book is well known, its real value is its concise organization and appropriate illustrations, making it a handy reference guide on bulbs. – Adele Kleine, volunteer and garden writer, Chicago Botanic Garden.