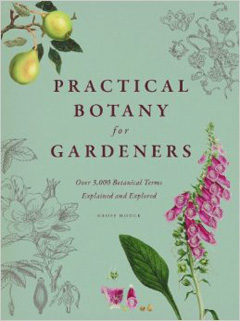 Publisher:
University of Chicago Press
Decorated boards, 224 pp., $25.00

This helpful reference work to botanical terminology could best be described as a "primer for the novice gardener." Beginning with the classification of plants, it contains an easily understood explanation of the science behind plants and a history of botany. The following pages treat concepts such as plant growth and reproduction as well as other factors that affect the life of a plant. The author includes in this book brief biographies of famous botanists so a beginner may recognize "giants" in this field. — Marilyn K. Alaimo, garden writer and volunteer, Chicago Botanic Garden.