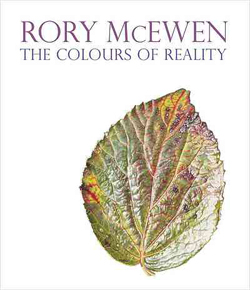 Publisher:
Royal Botanic Gardens, Kew (distributed by the University of Chicago Press)
Paper, 224 pp., $42.00.

Rory McEwen (1932-1982) grew up on the Scottish borders with a love of their traditions and became a legend for his performance of folk songs. The authors, family, and friends have created a profile of a remarkable, warm-hearted artist who left this world too early. In this book his legacy of botanical paintings is displayed in a remarkable presentation. Vegetation and animal life are portrayed realistically, often withered and on vellum to express age. His style influenced that of others. The book contains extensive notes on his paintings, a list of exhibitions of his works, and a bibliography for those who want to know more about this gifted artist. - Marilyn K. Alaimo, garden writer and volunteer, Chicago Botanic Garden.