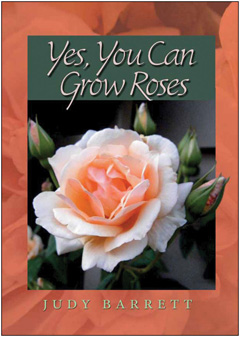 Publisher:
Texas A&M University Press
Flexbound (with flaps), 118 pp., ISBN 978-1-623-49027-0, $22.95.

Barrett seeks to dispel myths that have arisen around growing roses successfully. The author, for example, allays fears that you might have about black spot and other fungal diseases. However, she does not mention Japanese beetles, which feast on rosebuds and tender leaves; there is no easy remedy for these creatures.

Barrett concentrates in this work on what are known as "old-fashioned roses," which are generally easy to grow and hardy. Some of the roses that she describes prefer warmer climes than found in some places in the Midwest. No matter the species, roses need full sun, good soil, fertilizer and moisture. With a robust plant that meets these requirements, then the title of the book is true. – Adele Kleine, volunteer and garden writer, Chicago Botanic Garden.