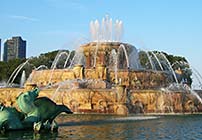 Chicago City Parks: Art and Architecture Tour with Julia Bachrach
SOLD OUT
Tuesday, September 29, 2015
This exciting tour includes an underground exploration of Buckingham Fountain; lunch is included.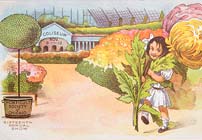 State of the Garden Address with Sophia Shaw
Thursday, October 1, 2015
The 2015 State of the Garden address includes remarks about the Chicago Horticultural Society's 125th anniversary by author Cathy Maloney.
All Aboard! Gala Dinner
Friday, December 4, 2015
The Woman's Board of the Chicago Horticultural Society presents its tenth annual Wonderland Express gala.