Education
Urban Farmer Incubator Program Grows Hope
Have you heard the one about the urban farmer?
At the Chicago Botanic Garden, it's a serious question.
Instead of a punch line, a number of unfunny obstacles face graduates of the Garden's Windy City Harvest certificate program who want to make a living from raising vegetables in the city. Challenges included high start-up costs, limited access to land, and unproven business skills.
A possible solution is being piloted with the upcoming launch of a three-year training and incubator project made possible by a $750,000 grant from the Beginning Farmers and Ranchers Development Program of the National Institute of Food and Agriculture, USDA. "It's a huge deal because it's taking our program to that next step where we're actually creating small business owners. It's among the first urban farmer incubator programs in the country," said Angela Mason, director of community gardening.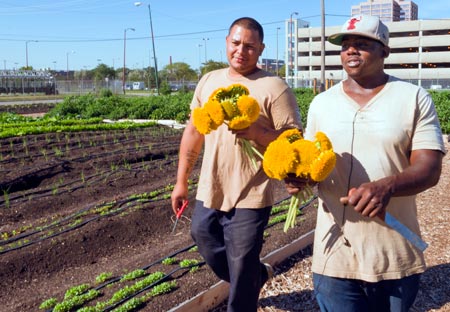 The centerpiece will be a new farm site of raised beds at a mixed-income housing development, Legends South, at the site of the former Robert Taylor Homes on State Street. During 2013 a small-scale pilot of the program will take shape at other Windy City Harvest production locations. Then, beginning in spring 2014 at Legends, two beginner or "incubator" farmers will be given use of a quarter acre of land, access to tools, and on-site mentoring. Windy City Harvest will buy the incubator farms' produce and sell it through existing networks until the growers establish their own relationships with buyers. The goal is for these new farmers to gain the entrepreneurial skill, knowledge, and professional networks to succeed in business.
Those chosen to participate are graduates of Windy City Harvest's nine-month certificate program in sustainable horticulture and urban agriculture, conducted in partnership with the City Colleges of Chicago at the Richard J. Daley College/Arturo Velasquez location. They will also complete a local food entrepreneurship certificate course where students learn about different types of business entities, marketing research, distribution, accounting, zoning, and more.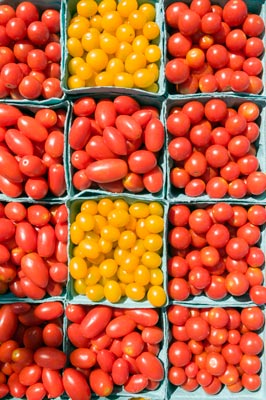 The newest 14-week Windy City Harvest course begins in October. It is expected that some enrolled students will want to farm, while others will prefer some other path within the local-foods world. New certificate courses in aquaponics, extended season growing, and roof-top gardening, among other topics, are being developed.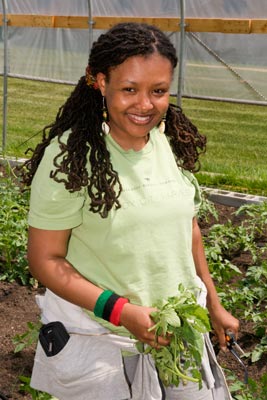 Windy City Harvest graduate Safia Rashid, a granddaughter of Mississippi farmers, believes the entrepreneurship course will help her realize the dream of urban farm ownership. "When I see a vacant lot, all I can think is, What can I grow on it? People still don't have enough food to eat—and the food available isn't fresh," she said. "That's what I think about: feeding people, being stewards of the land."
The certificate program and incubator farms support a broader objective, to help relocalize our food system, said Patsy Benveniste, vice president of education and community programs. "The Garden is committed to building environmental sustainability in all the ways we work with plants, from how we grow food to how we manage landscapes and create green infrastructure. We are educating people for real careers in urban horticulture and agriculture—either as independent operators or as skilled employees."
Major support for the Chicago Botanic Garden's Community Gardening programs is provided by the Beginning Farmer and Rancher Development Program of the National Institute of Food and Agriculture, USDA as well as the following: anonymous donors, After School Matters, The J.R. Albert Foundation, The Bank of America Charitable Foundation, BMO Harris Bank, City of Chicago Department of Family and Support Services, Cook County Environmental Control Department, Helen V. Froehlich Foundation, Elizabeth Morse Genius Charitable Trust, The Grainger Foundation, Leo S. Guthman Fund, Mondel?z International Foundation, Illinois Department of Commerce and Economic Opportunity, Institute of Museum and Library Services, ITW, JPMorgan Chase Foundation, Midwest Foods, Polk Bros. Foundation, Prince Charitable Trusts, Spear Family Charitable Fund, State Farm Youth Advisory Board, Steans Family Foundation, Walgreens, and the Woman's Board of the Chicago Horticultural Society.
Additional support is provided by anonymous donors, Alvin H. Baum Family Fund, Grace Bersted Foundation, The Brinson Foundation, First Bank of Highland Park, George and Amanda Hanley Foundation, HSBC, Kaplan Foundation Fund/Carol and Ed Kaplan, Kemper Educational and Charitable Fund, Lake Forest Garden Club, Walter S. Mander Foundation, Northern Trust Charitable Trust, Sheridan Foundation, and the United States Department of Housing and Urban Development.
Also contributing are the Albers/Kuhn Family Foundation, Laurance Armour Memorial Trust at the Chicago Community Trust, Benefit Magic, LLC., Charter One Foundation, ComEd, Fields BMW, Walter and Karla Goldschmidt Foundation, Home Depot, Mrs. Meyer's Clean Day, NorthShore University HealthSystem, Sterling Partners, and eight individual donors.