Education
Tru Blooms Chicago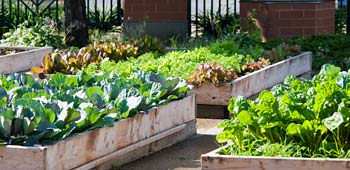 Tru Blooms Chicago is a joint initiative among the city of Chicago, the Chicago Botanic Garden, Chicago Park District, Growing Power, Growing Home, NeighborSpace, and Tru Fragrance.
Tru Fragrance is a custom fragrance development company that launched a new locally grown fragrance. Tru Fragrance worked with the city of Chicago to plant flowers and gardens specifically for the development of a Chicago-based fragrance. The initiative transformed the city's public green spaces into growing spaces for flowers with distinctive fragrances that were captured in a limited-edition perfume. Focusing on sustainability and job creation, the partnership began with a half-acre garden in Grant Park planted with lavender and violets. The Garden's Windy City Harvest, Green Youth Farm, and Vocational Rehabilitation Impact Center (VRIC), formerly known as Cook County Sheriff's Boot Camp, helped cultivate the flowers throughout the growing season.
Tru Blooms Chicago has limited quantities available at select area retailers, including the Garden Shop. The fragrance is available in three sizes (15, 50, and 100 ml), and sells for $15 to $60. Growing, harvesting, and producing a city-grown perfume is a unique initiative that has encouraged economic growth and sustainability.