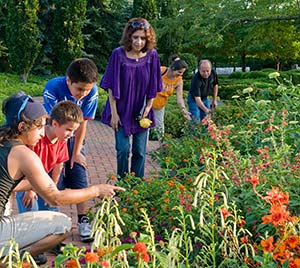 Admission
Admission is free. (No pets allowed, except for service animals.)
Member parking 
Parking is free for members of the Garden — become a member!
Parking Fees
Buy your parking in advance for faster entry.
$25 per car on weekdays; $30 per car on weekends and federal holidays (includes tax)
$10 for senior citizens on Tuesdays (includes tax)
$30 per van (includes tax)
$65 per limousine, minibus, bus & RV (includes tax)
Discounts apply for Cook County residents.
The Garden reserves the right to ask for proof of residency upon entry.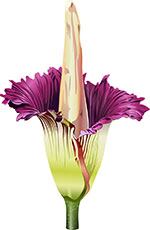 See #CBGSpike Bloom! On the evening the titan arum reaches the peak of bloom, the Garden will remain open to the public until 2 a.m. The regular parking fee will be waived after 9 p.m., but visitors will be restricted to visiting the Semitropical Greenhouse only. No other amenities will be accessible. Read more at chicagobotanic.org/titan. Sign up for our newsletter to receive notice when Spike blooms.
Valet parking: Sundays, 10 a.m. to 5 p.m. $10 per vehicle; $5 for seniors, President's Circle members, and those with disabilities. Regular parking fees apply. Pick-up and drop-off in parking lot 1.
The Garden would like to thank our active duty U.S. military personnel and/or their families, reservists, and former POWs for their years of service. Please present your ID at the entry gatehouse for free parking (one car/van vehicle per entry). 
Parking fees are included in the preregistration fees for school groups. Parking fees are not included for special events.
A free electric vehicle charging station is available at the rear of parking lot 1, and can accommodate two vehicles at a time. It is easily located with the ChargePoint app. 
Parking fees subject to change