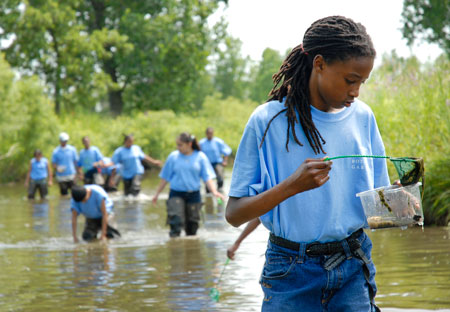 Digital Badges at the Chicago Botanic Garden
This summer the Chicago Botanic Garden is embarking on an exciting initiative that uses a new technology — digital badges — to extend the on-site learning experiences of visitors and connect learning across space, time, and media. The Garden is also collaborating with other Chicago-area museums and community organizations during the Chicago Summer of Learning.
This citywide digital badging initiative created by the City of Chicago; Mozilla, the creators of the Firefox internet browser; and the MacArthur Foundation recognizes that learning happens everywhere – inside and outside, during scheduled times and on your own time, through programs and personal exploration.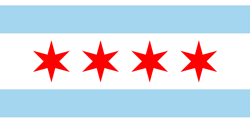 The City of Chicago has joined with the MacArthur Foundation and Mozilla to enable children and youth to earn recognition for summer learning, and to help teachers track student achievement next fall. More than 140 organizations, including the Chicago Botanic Garden, have joined the Chicago Summer of Learning (CSOL) initiative to offer and digitally badge summer programs — learning activities, field trips, experiments, and team projects — through Mozilla's free Open Badge platform.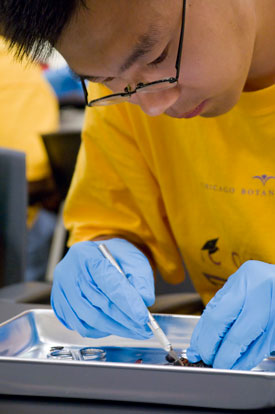 CSOL challenges youth to engage in hands-on learning opportunities in science, technology, engineering, arts, and math (STEAM).  Beginning June 1, 2013, and continuing throughout the summer, youth will have the opportunity to participate in a wide variety of programs and keep track of their achievements by earning the digital badges. The badges roll-up into citywide badges that unlock learning challenges in STEAM disciplines. By completing these challenges successfully, youth earn the opportunity to showcase their completed work and have it recognized by Mayor Rahm Emanuel at citywide events at summer's end.
What Is a Digital Badge?
A digital badge recognizes skills and achievements, and gives participants a way of communicating them to others. It can be shared electronically — embedded in an e-mail, placed on a Facebook page, or tweeted. One click on a badge reveals details of the accomplishment.

Earning Your Digital Badges at the Garden
Digital badges may be earned at the Garden in three ways, described below.
Family Drop-In Programs
Participate in family drop-in programs at four different special events throughout the summer.
Claiming your digital badges
1. Find the claim code on the sticker you received.
2. Go to the Chicago Summer of Learning (CSOL) website.
3. Click the "claim" tab at the top of the page.
4. Enter your claim code, and click claim. (You will be prompted to log in, if you don't already have a CSOL account, you can create one now.)
5. Check out your new badge and find opportunites to earn more.
 

On June 1, learn about water conservation, and earn your World Environment Day 2013 digital badge.

 

Participate along with other families in creating a large, changing artwork using all-natural materials during the Art Festival on July 6 and 7 to earn your Collaborative Nature Art badge.

 

Explore plant parts and earn the Herbs and Spices badge by learning what makes something an herb or a spice during the Herb Garden Weekend on July 26 – 27.

 

Learn how different liquids have different pH levels by using them as ink to draw on indicator paper to earn your Indicator Art badge at the Heirloom Tomato Weekend on August 24 and 25.
Science Blogging Badge Challenge
The Garden is collaborating with the Adler Planetarium, the Peggy Notebaert Nature Museum, and Project Exploration on a city-level challenge for the Chicago Summer of Learning. With funding from HIVE Chicago, our organizations have created a science blogging challenge for the city's teens.  If you know any who are interested in science and in media communication, have them check out the challenge at Chicago Summer of Learning.

Science Career Continuum programs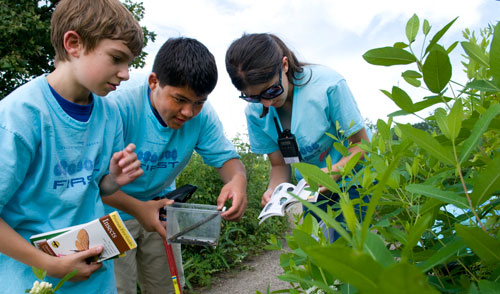 The Garden is also badging the extended learning experiences of teens participating in our Science Career Continuum programs. These summer immersion and internship programs give underserved Chicago Public Schools students the opportunity to engage in environmental science exploration, research, and fieldwork along with college preparation activities over a five-year continuum from grade 8 through 12. Because these electronic badges allow learners to attach other digital information — things like PowerPoint presentations, written papers, or images of projects — they can communicate much more about what students actually learned and did than a letter grade or line on a resumé.