Education
North Chicago Green Youth Farm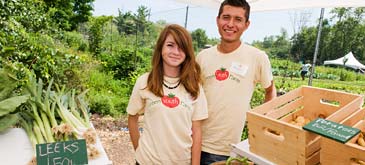 The North Chicago Green Youth Farm was started in spring of 2003 as a pilot program aimed at reaching out to youth in the underserved communities of North Chicago and Waukegan in partnership with the Lake County Forest Preserve District.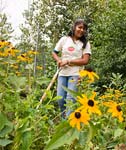 The goal of the program was to teach selected students, through a paid work experience, the value of healthy food and hard work, and to expose them to careers in the rapidly growing "green industry."
Through the trials and tribulations of its flagship year, program staff observed that the students gained much more than was originally intended. The program has evolved from a one-acre plot in the Greenbelt Forest Preserve where 13 teenagers grew some vegetables to a full-fledged youth development program serving approximately 20 students per season, with activities ranging from art workshops to farmers' markets to teambuilding exercises.