Plant Information
Use the search box below to search plant information. Or choose a month from the drop down menu to view monthly garden checklists.
Smart Gardener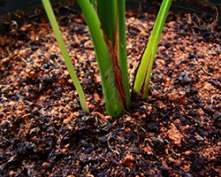 As fall settles in, a gardener's thoughts generally turn to removal—raking leaves, cutting back perennials, and pulling out the last of the vegetables.
But fall is the season for addition as well as subtraction. In fact, for smart gardeners, fall is the best time of the year to add to and improve your soil.