Windy City Harvest: The Chicago Botanic Garden's urban agriculture education and jobs-training initiative to help build a local food system, healthier communities, and a greener economy.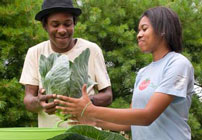 The Windy City Harvest Youth Farm is designed to engage, educate, and employ at-risk youth from spring through fall. This nationally recognized program creates a "safe space" where teens learn—and earn—through sustainable growing, healthy cooking and eating, farm stand selling, and community service.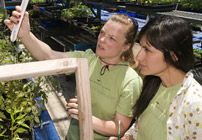 The Windy City Harvest Apprenticeship program offers a nine-month training certificate in sustainable urban agriculture, delivered in partnership with the City Colleges of Chicago's Daley College/Arturo Velasquez Institute. This formal instruction and hands-on program includes a three-month paid internship. It is currently the only such certificate accredited by the Illinois Community College Board.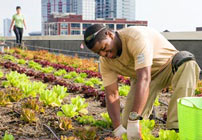 The Windy City Harvest Corps program provides training, transitional jobs, and an educational pathway for justice-involved youth, the formerly incarcerated, and others who have significant barriers to employment.