Members always save 10 percent off regular prices!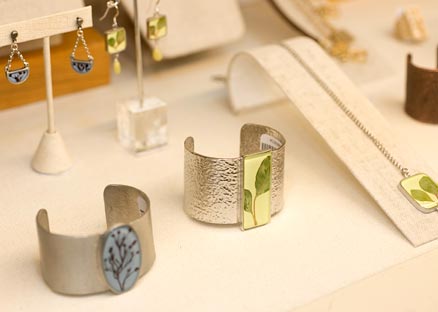 Join us May 2 for Members-Only Double Discount Day and receive a 20 percent discount on Shop purchases!
May 10 will be here soon...think Mother's Day now!
Only at the Garden! Join us for a special jewelry event: a one-of-a-kind trunk show featuring designer Michael Michaud's Silver Seasons Designs jewelry collection, April 25, 10 a.m. to 5 p.m.
Michaud's Silver Seasons Designs are favorites here for their realistic-yet-refined beauty—each piece starts with a twig, flower, or leaf collected from nature, then molded and heated until only a detailed cast remains. Finished in bronze and studded with freshwater pearls, coral, or stone, each item is a treasure…which is exactly the kind of gift you want to give on Mother's Day!
Outstanding pieces from designers such as Michaud, Robin Goodfellow, Shari Dixon, and La Contessa are available on our website, too—explore the online store here!